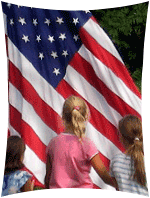 Save with
E
veryday
D
iscount
P
ricing!
Show your colors Proudly with Made-in-the-U.S.A. Flag, Poles and Kits, and More:
U.S. and Historical Flags
Foreign, States and Territories
Military and Civilian Services
Nautical Flags
Pennants
Advertising Messages
Banners
Bunting Fans
Windsocks
Memorial Flag Cases
Hats
T-Shirts and Sweats
Jewelry
Decals
Patches
Commercial and Residential Poles, Parts & Accessories
Installation & Repairs

Visit our retail location or
Call for Availability and Prices
South Shore Plaza
Vermilion, Ohio 44089




Testimonial




"Being able to visit Harbortown and see the merchandise first-hand isn't something you get online. These are great people. They explained all of my possible options without pressuring me, and their service department did a beautiful job. It could not have been any easier. The whole experience was a pleasure. It's great to deal with a business that actually does what it says it's going to do. Thank you!"
– Paul M.



---
Veterans, Military & Civilian Service Men & Women, Thank You for Serving!
Receive an extra 10% Off our Everyday Discount Prices on all U.S. Flags
---
©1999- Harbortown Flag, Inc.
All Rights Reserved
South Shore Plaza
Vermilion, Ohio
440-967-3524
Your source for flags, American Flags, US Flags, State Flags, flags of the World and flag poles in Vermilion Ohio
Site Design By: Holland Computers Interactive